It's time for everyone's favorite development in the world of Apple tech: a port change. Yep, that's right. After what will have been about 11 years, the iPhone is once again changing its charging port, this time from Lightning to the increasingly ubiquitous USB-C. (For comparison sake, the previous 30-pin dock connector, lasted just nine years, from the third-generation iPod to the iPhone 5.)
We all know the benefits that the USB-C transition will bring: interoperability, less cable waste, and improvements in speed. But it'll also cause some pain for those who have scads of Lightning cables lying around that will be, if not useless, then at least superfluous.
However, even with the big change that is the iPhone's charging port, Lightning won't be excised from across Apple's line-up. Along with the iPhone 13 and iPhone 14, which will still be sold, as well as the iPhone SE, there are several other products that will still need to make the transition before there can truly be one port to rule them all. Here's a rundown of the biggest devices still using Lightning and when they might embrace the USB-C future.
AirPods hit the high C
Apple's AirPods line-up has multiplied in the last several years, with no less than three separate new models currently available: AirPods 3, AirPods Pro 2, and AirPods Max (the company also still sells the second-generation AirPods). Currently, all of these headphones use Lightning ports for charging.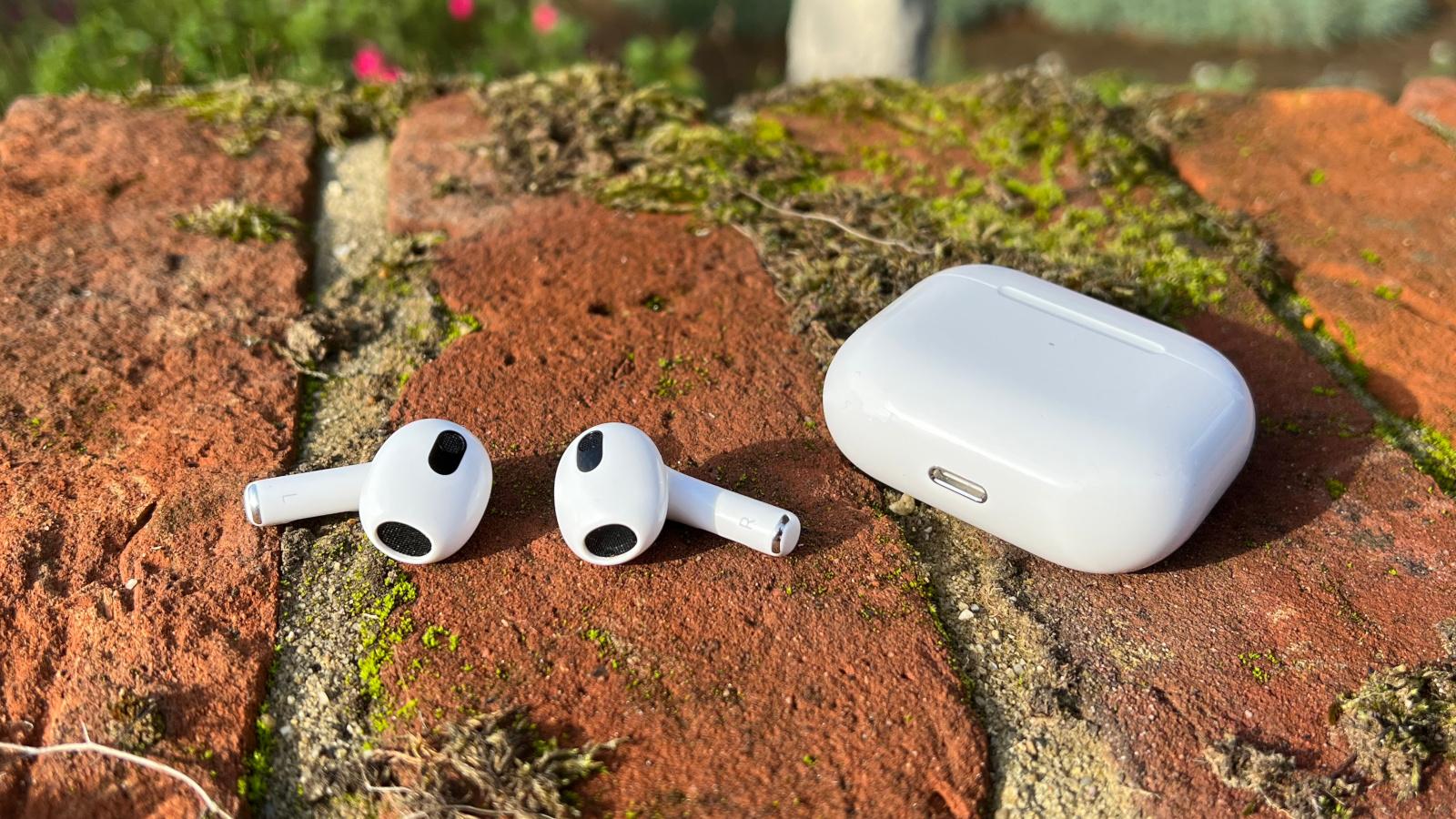 Foundry
In the case of the earbud models, a switch to USB-C is comparatively simple: all it requires is swapping out the charging case. That said, anybody who's spent time dealing with syncing cases and AirPods has doubtless run into some frustration there, and there's an open question of whether or not Apple will even let users just buy a new USB-C charging case for their existing AirPods when such a product is available. (My guess is yes because that's basically free money for the company.) There hasn't been a lot of noise about revisions to the AirPods or AirPods Pro this fall, which suggests that we might not see a version with USB-C until next year.
The AirPods Max is a more interesting question. Unrevised since its launch in December 2020, the over-the-ear headphones have a Lightning port built into it—though the included cable does have a USB-C plug on the other end. There haven't been any imminent rumors of Apple revamping the AirPods Max, which suggests that a new version might arrive later—perhaps even alongside other updated AirPods.
Mac peripherals Cs the day
The Mac was the first of Apple's product lines to commit to USB-C, and the port has now become the de facto standard across the computer family. Every Mac has at least a couple of USB-C ports—in some cases, that's the only port they have.
But the Mac's peripheral line-up has yet to take the leap. The Magic Keyboard, Magic Mouse, and Magic Trackpad all still use Lightning, even though the most recent revision to both the iMac and the Mac Pro—the only Macs that come with peripherals in the box—have plenty of USB-C ports (and, in the case, of the iMac, exclusively USB-C/Thunderbolt ports).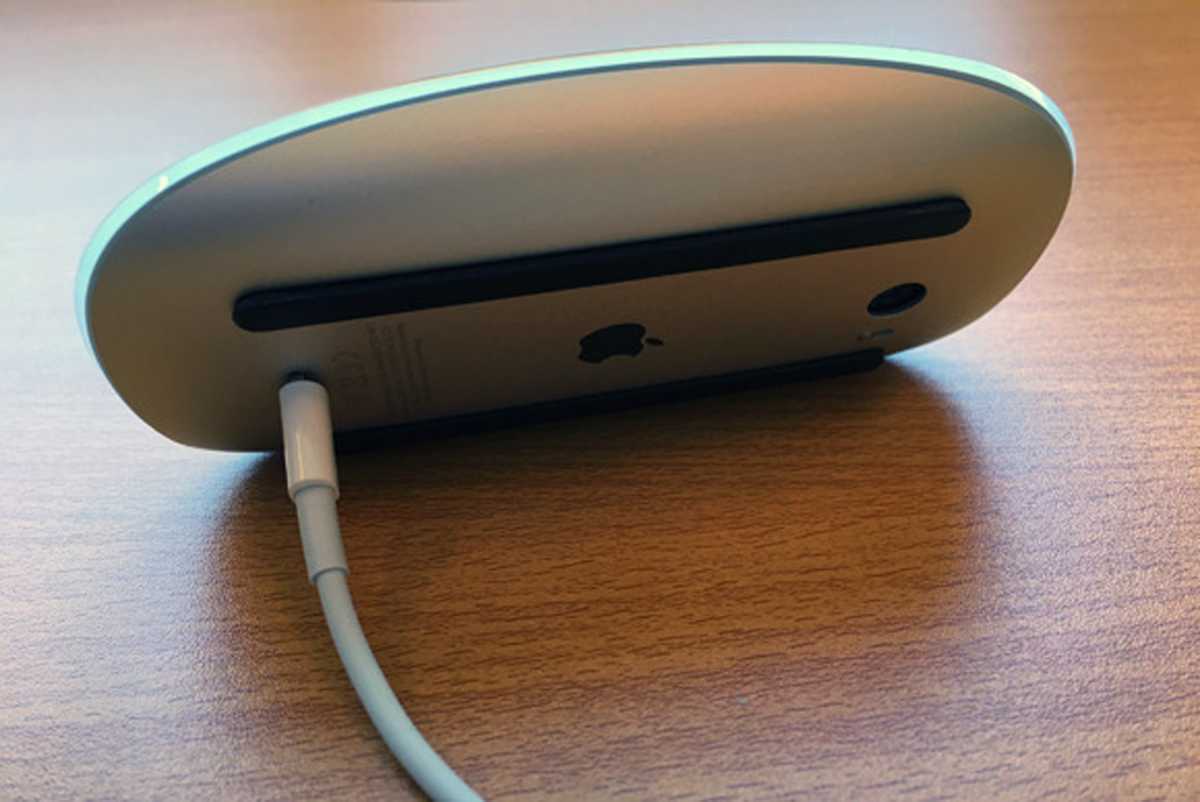 IDG
These accessories changing to USB-C seems like only a matter of time—and what better opportunity to update them than with a new iMac release? With rumors of an M3 iMac possibly arriving as early as this fall, it seems like an excellent chance for the company to move these peripherals to USB-C—and maybe it can even put the Magic Mouse charging port somewhere more useful while it's at it.
Charging that costs a C note
The problem with having a connector that's lasted more than a decade old is that it's basically permeated all of your products over time. There are a handful of miscellaneous devices into which Apple has built Lightning ports, and which will either need to switch to USB-C or ultimately ride off into the sunset.
Way back when Apple made the courageous decision to dump the headphone jack on the iPhone 7, it consoled customers by creating wired headphones with a Lightning connector. While I'm sure the company would like to get all of its iPhone users to buy AirPods, there are some places where wired headphones are still a necessity. So while I wouldn't expect Apple to include wired headphones in the box with the iPhone 15, I still expect there will be a version with a USB-C plug available at the same time. (Rumors even suggest that they've been in production since April of this year.)
The company also sells two charging accessories that use Lightning: the MagSafe Battery Pack and the MagSafe Duo Charger. The battery pack hasn't been revised since 2021, which makes me suspect a new USB-C version might already be waiting in the wings. As for the Duo Charger, part of me wonders whether this device—which launched in 2020 as a substitute for the debacle that was the never-released AirPower—is popular enough for Apple to keep making it, much less revise it.
That leaves just one little oddity: the Apple Pencil. Yes, the newer version uses magnetic induction charging and handily clips onto the side of newer iPads, but when Apple introduced the 10th-generation iPad last year—which, I should note, has USB-C instead of Lightning—it chose not to add magnetic charging capabilities, resigning users who wanted a Pencil to the awkward dongle life. Will the 11th-generation iPad remedy this? I can't say I'm optimistic. So I'll put my money down here: when all the rest of Apple's Lightning-based products have moved on to USB-C, it may be the original Apple Pencil that is the last product standing with the old standard. And we salute you for your service.